The other day Tumblr user astrologysky (
http://astrologysky.tumblr.com
) made this awesome post with the signs as Japanese emoticons: 
http://astrologysky.tumblr.com/post/120342650922/the-signs-as-japanese-emoticons
We thought it was quite awesome and decided to make another infographic-like graphic for it. Feel free to share this graphic anywhere you'd like and also be sure to check out
astrologysky
on Tumblr if you're interested in that sort of thing. Enjoy!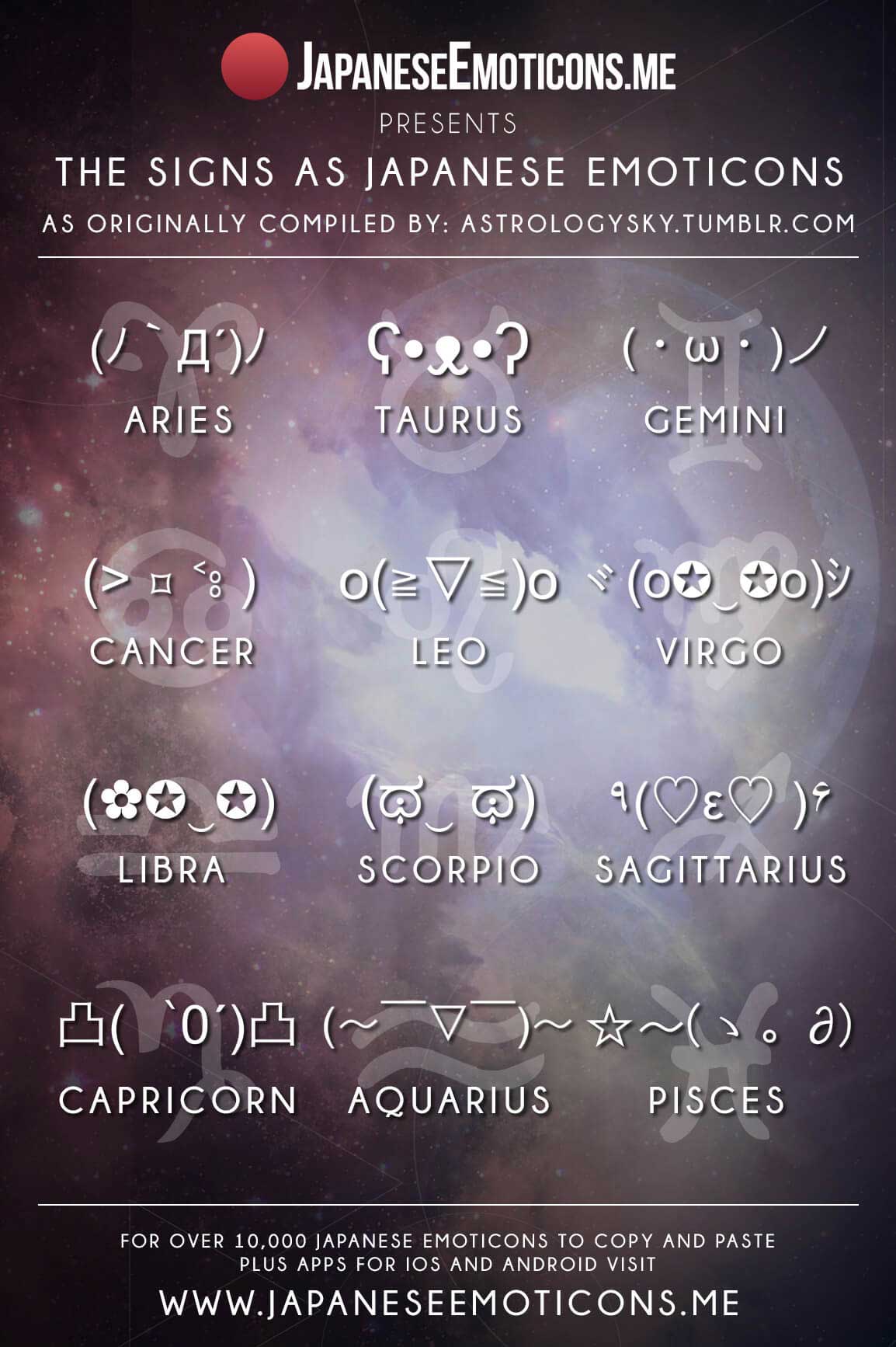 Click the image for a larger version